From 'kitchen table start up' seven years ago, the company now has hundreds of customers across the globe, and nearly 200 employees
Dallas, Texas, June 14, 2018: Digital Shadows, the leader in digital risk management and relevant threat intelligence, announced today the expansion of its U.S. Intelligence Operations Center as it opens its newest office at Mockingbird Station in Dallas, Texas. The firm,started in 2011 by Alastair Paterson and James Chappell around a kitchen table in London, has become a Silicon Valley-backed global power in cyber security. Since founding the business, Digital Shadows has raised $49m in funding and secured more than 200 global clients from digital risks across the open, deep, and dark web.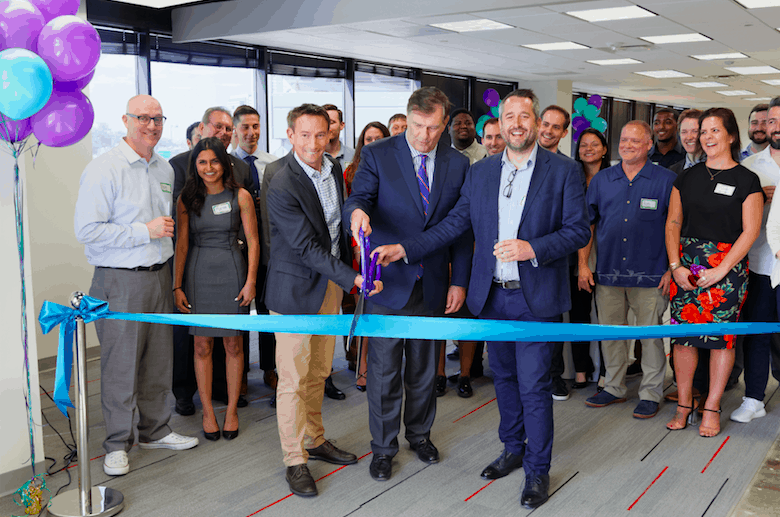 Digital Shadows has nearly 200 employees across offices in London, San Francisco, Singapore, Frankfurt and now the expanded Dallas location. Almost 15 percent of employees are already based in and around Dallas and the company has aggressive growth plans for the future.
James Chappell, co-founder of Digital Shadows said: 'We were attracted to Dallas as a major center for our business due to the huge pool of talent in this part of the U.S. The availability of top security professionals excited to join the fight against cybercrime globally is probably the most important reason why we decided to invest heavily into Texas and especially Dallas.'
Also, Chappell continued, 'There is such a rich heritage of technology and innovation in Dallas that we feel confident that Digital Shadows can expand our U.S. Intelligence Operations Center to support the rapid growth the company has experienced in support of our customers on a global basis by providing relevant threat intelligence, context, expertise, and remediation that enables them to focus on their core business.'
Dallas Mayor Mike Rawlings said: 'We are excited and delighted to attract top international businesses of the stature of Digital Shadows to the city. Their ability to protect companies from cyber threats and digital risks put them at the forefront of solving big challenges that all businesses face today. We know that Dallas has the talent and the right business-friendly climate to provide the best support in the country for companies like Digital Shadows.'
Duane Dankesreiter, Senior Vice President Research and Innovation at theDallas Regional Chamber: 'We are delighted to welcome Digital Shadows to the growing technology family in Dallas Region. We have a strong and growing cybersecurity industry in DFW, and the talent to support it. This continues the momentum we are seeing across our business community.'
ABOUT DIGITAL SHADOWS
Digital Shadows enables organizations to manage digital risk by identifying and eliminating threats to their business and brand. We monitor for digital risk across the widest range of data sources within the open, deep and dark web to deliver relevant threat intelligence, context and actionable remediation options that enable security teams to be more effective and efficient. Our clients can focus on growing their core business knowing that they are protected if their data is exposed, if employees or third parties put them at risk, or if their brand is being misused. To learn more, visit www.digitalshadows.com.