About Digital Shadows
Digital Shadows monitors and manages an organization's digital risk, providing relevant threat intelligence across the widest range of data sources within the open, deep, and dark web to protect their brand, and reputation. Hear from our co-founders in this video.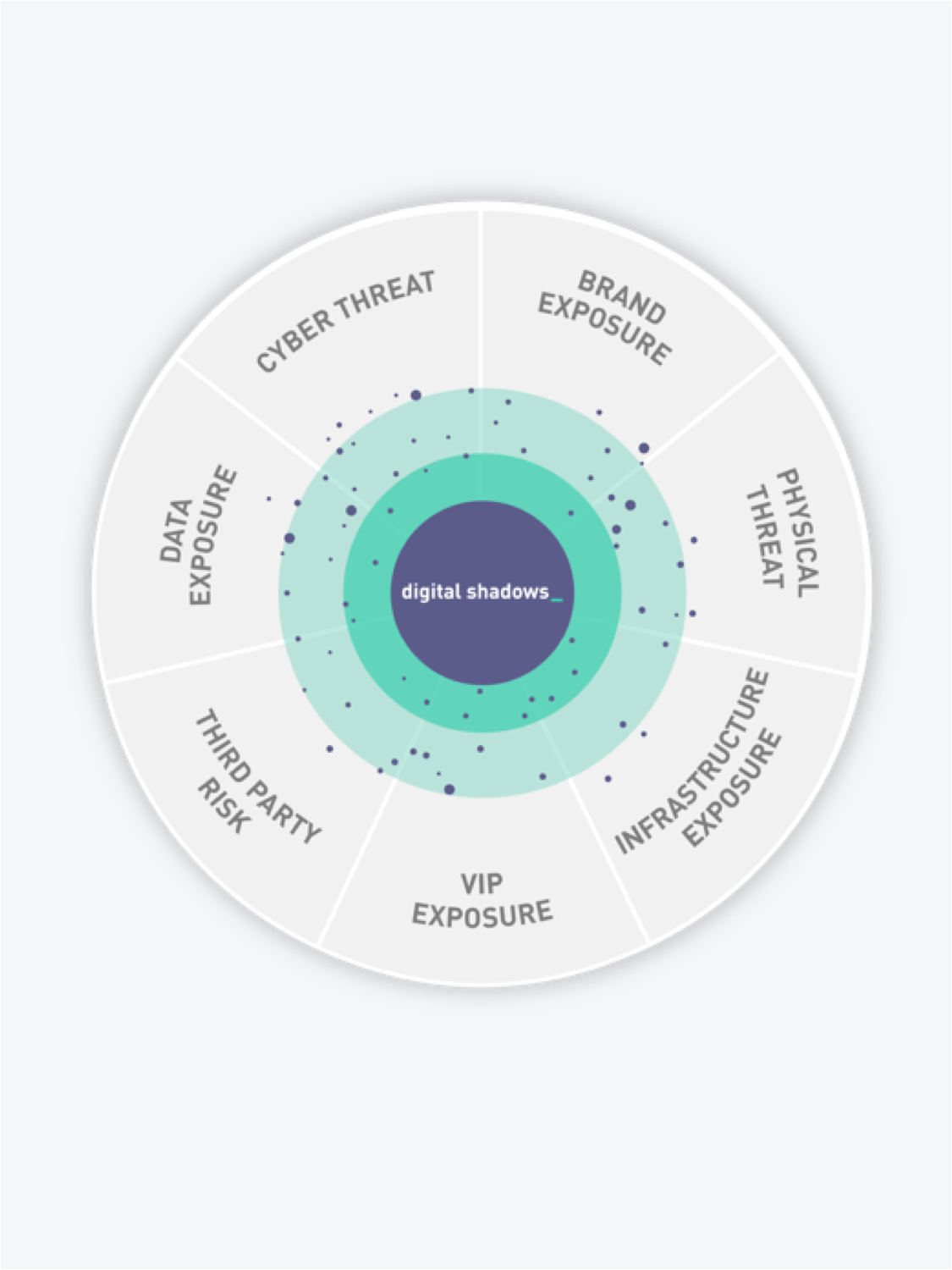 Why Our Clients Select Digital Shadows
Our Extensive Coverage – We look for your assets across the widest range of threat intelligence sources to produce the most comprehensive view of your security posture and risk exposure over time.
Our Intelligence Analysts – Organizations and security teams rely on our threat intelligence team to be an extension of their team. We provide prioritization of incidents, context, recommendations, and manage takedowns to make your job easier and more efficient.
Our Relevance – Digital Shadows SearchLight continuously monitors the open, deep, and dark web for mentions of your company's specific assets and unique identifiers. Irrelevant mentions are removed through a combination of data science and machine learning so your security team can focus on the most important digital risks that could be impacting your organization.
Learn More
Digital Shadows SearchLight™
Our SearchLight service combines scalable data analytics with human data analysts to manage and mitigate your organization's digital risks and create an up-to-the minute view with tailored threat intelligence. We do this across all time zones and in 20 different languages to give you the most comprehensive view of your digital risk.
Test Drive Searchlight™ Free
Memberships & Accreditations
Digital Shadows is proud to be a member of the following organizations within the security community.