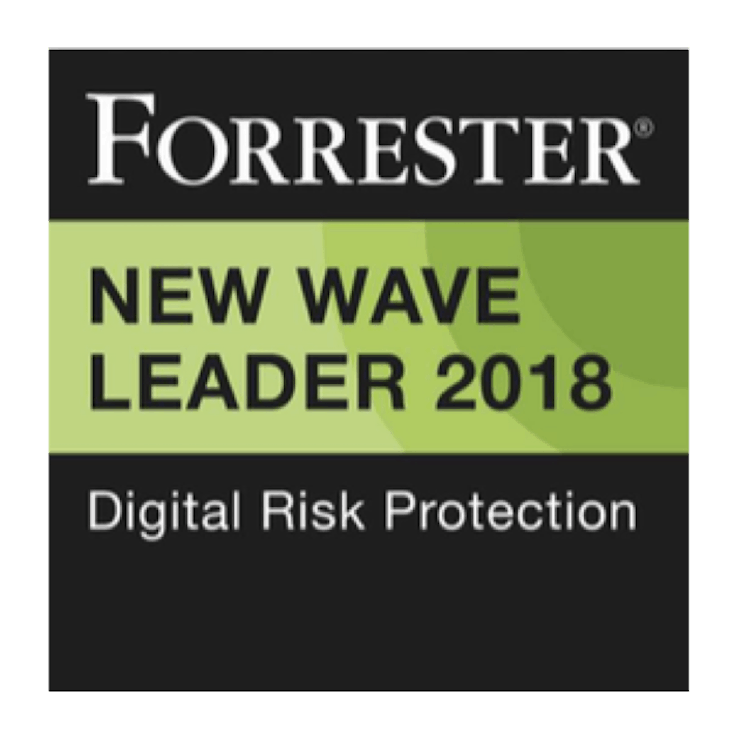 Digital Shadows Named a "Leader" in 2018 Forrester New Wave for Digital Risk Protection
Searchlight leads in DRP breadth and depth, dark web recon, web risk protection, and 6 other key criteria.
SEE FULL REPORT
Digital Shadows SearchLight™ Protects Your Company
Against the 7 Digital Risk Categories
Learn how SearchLight solves for each of these digital risk categories.
Cyber
Threat

Cyber criminals plan to target your organization

Cyber threats are growing as persistent and well-funded threat actors look for new avenues in order to exploit organizations and their employees. Cyber threats range from political hacktivists to well-trained cyber threat actors looking for profit. Early detection of digital risk and data breaches is critical to minimize exposure and organizational impact.

With Digital Shadows SearchLight™ cyber threat capabilities, we combine scalable data analytics with intelligence analysts to manage and mitigate risks to your organization. Through the SearchLight Portal, our tailored threat intelligence identifies cyber security threats specific to your business as well as enables insights into the global threat landscape and emerging threat actors.

Data
Exposure

Your company's sensitive data is leaked online

Your organization's digital footprint is expanding at an overwhelming rate. Employees, customers and third parties are unknowingly exposing sensitive information. Data loss and exposure can have serious reputational implications for organizations. Furthermore, threat actors are using this information to exploit organizations and launch their attacks.

Digital Shadows SearchLight™ monitors for an organization's assets across the open, deep and dark web to identify instances of data exposure. Our intelligence analysts review each instance to verify that you receive only the risks relevant to your organization.

Brand
Exposure

A phishing site is impersonating your brand

Your online web presence is critically important to growing your business, brand and reputation, but it is also drawing more threat actors eager to exploit your brand and customer trust for profit and malicious intent. Global threats today include brand and social media abuse as well as malicious web domains and mobile apps that can impact revenue, loyalty, and customer trust.

With Digital Shadows SearchLight™ brand exposure protection, organizations register their brand names, web domain names and official mobile applications as assets for digital monitoring. Through the SearchLight Portal, we provide the most relevant and critical digital risks with complete visibility, context, recommended actions and remediation of your digital risk.

Third Party
Risk

Employees or suppliers are putting you at risk

Threat actors may use your supply chain or vendors to gain access to valuable systems and resources. Third party vendors and supply chains can be complex and ever changing as you maintain data integrity, ensure the safe flow of goods and raw materials, and mitigate third party exposure risk. It is key that you identify all vendors and suppliers that your company engages with as any one of them could be your weakest security link, negatively impacting your business.

Digital Shadows SearchLight™ uses a wide variety of data sources to identify the major risks to your supply chain and vendor relationships. This enables you to prioritize which suppliers and vendors are most at risk for compromise and exploitation.

VIP
Exposure

Key staff are imitated or threatened online

VIPs and executives who are critical to your company and brand can be targeted by threat actors or groups, individuals such as angry employees, protesters and advanced persistent threat actors, intent on damaging the VIP and organization's reputation or exploiting personal data gaps to gain entry to sensitive company information. Attackers can exploit personal information of corporate executives, board members, key technical employees and public figures for monetary gain, reputational damage, physical harm or to make a political statement.

Digital Shadows customizes executive protection to identify and mitigate digital risks to your VIPs before they can impact your business.

Physical
Threat

An attacker threatens physical harm or company facility is at risk

Increasingly physical threats in the real world are organized, planned and publicized online. From individual threats against key members of staff and targeted attacks against your organization's physical locations to large-scale protests in the cities where you operate, physical threats are often posted or shared online prior, during and after an attack. 

Digital Shadows SearchLight™ detects your organization's assets across the open, deep and dark web to uncover implications of physical threats. Our intelligence operation analysts then identify and verify the most relevant risks. Context and remediation recommendations are added to each risk before alerting the client.

Infrastructure
Exposure

Infrastructure Exposure

Organizations operate with a fluid and dynamic network perimeter, making protecting your assets and infrastructure more challenging than ever. Thinking like an attacker enables your organization to proactively prevent exploitation of security issues in your exposed infrastructure.

Digital Shadows SearchLight™ uses the most comprehensive range of data sources to identify the major risks related to your network infrastructure that are exposed across the open, deep and dark web. This enables you to prioritize securing your network assets that are most at risk from compromise and exploitation. We provide high priority alerts that relate to genuine threats to your network infrastructure, not a deluge of CVEs (Common Vulnerabilities and Exposures).
Test Drive SearchLight™ Free
Get unlimited 7-day access to our SearchLight portal where you can access incidents related to phishing attempts, exposed credentials and sensitive data, weaknesses in your infrastructure, risks introduced by 3rd parties and partners, and more.
Start Test Drive Free
Solve Top Analyst Challenges with Shadow Search
Shadow Search enables analysts to pivot and perform real-time searches across criminal forums, marketplaces, security blogs, indicator feeds, and more.
LEARN MORE HERE
How it Works
The Digital Shadows SearchLight™ service combines scalable data analytics with intelligence analysts to monitor, manage, and remediate risks to your business.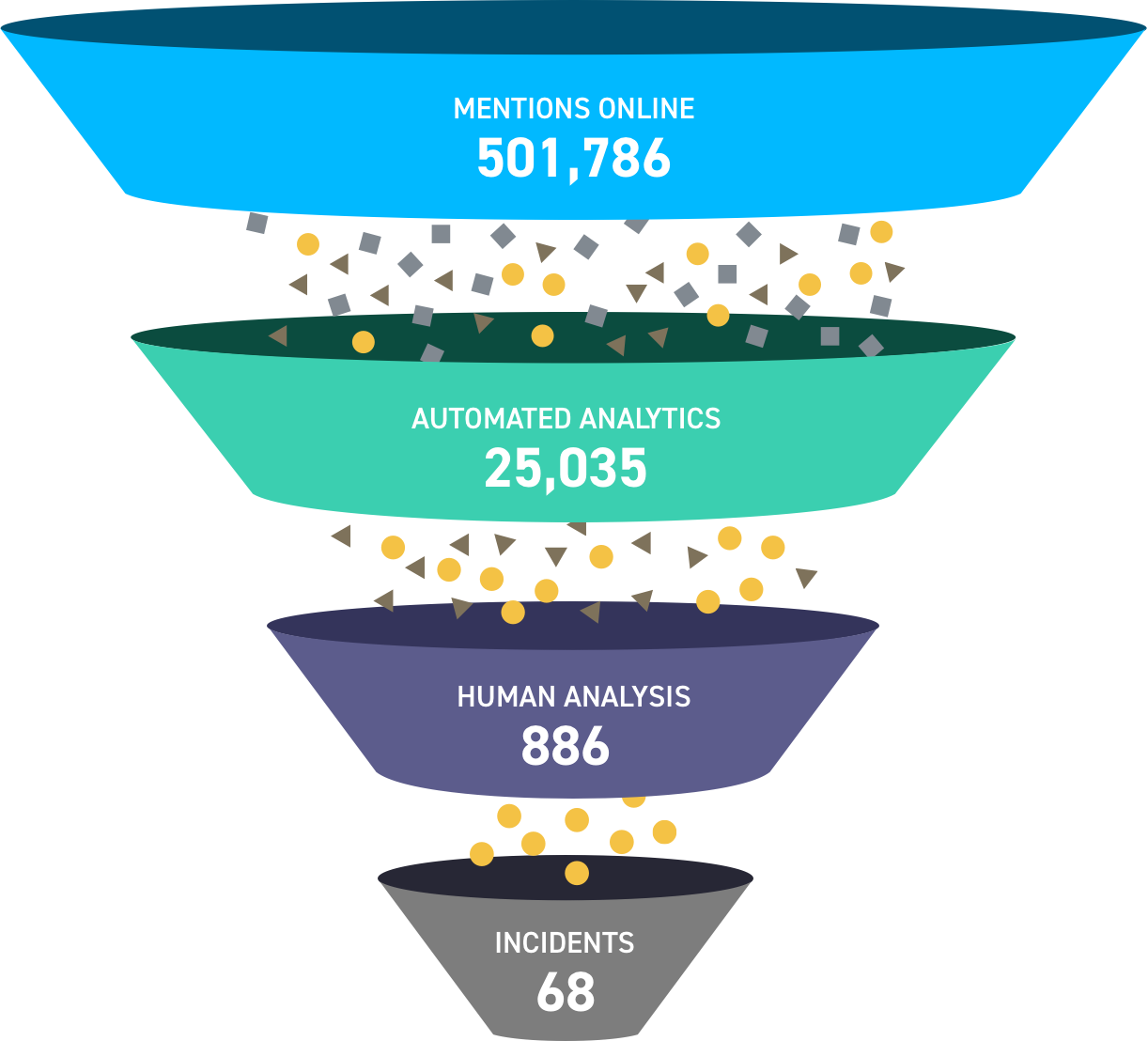 Remediation Through Our Managed Takedown Service
Our Managed Takedown Service provides customers end-to-end management of submitting, chasing, and confirming takedown requests across all available risk categories, empowering security teams to take action on risks to their business without adding cycles to their teams.
Read More
Get Started
Get a personalized demo of SearchLight with one of our security experts.